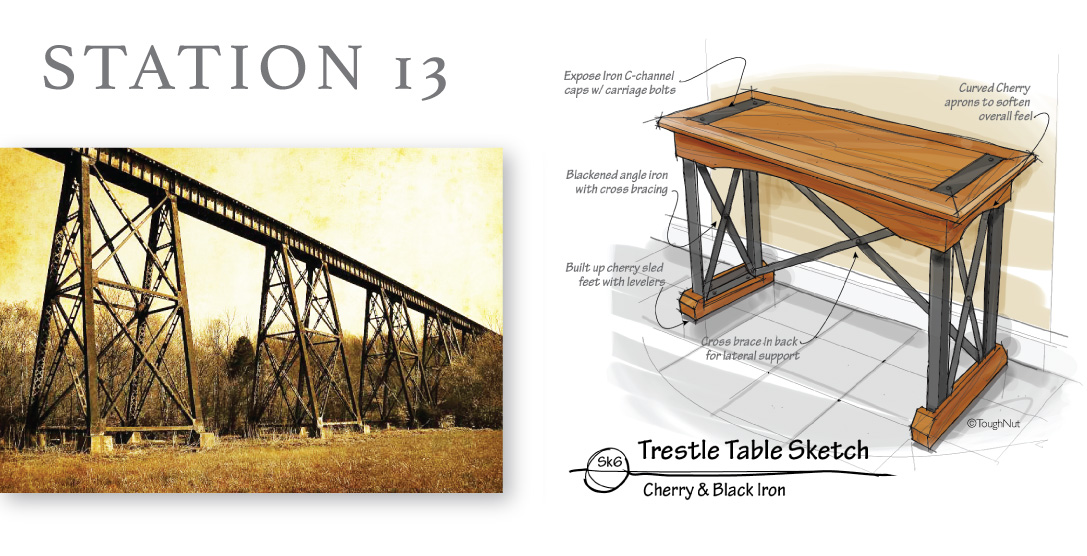 Our Trestle furniture family is part of our Station 13 line which has been designed to look like the great train trestles of yesteryear. These pieces are robust and the materials are a combination of hardwood and steel. Some of the metal structure is made from repurposed bed frames and fabricated and finished into a trestle structure.
The family includes hall, coffee, and bedside tables which can incorporate drawers, as well as a soft LED feature up-light for a vase or art piece.
All these pieces are custom made, so we can accommodate your specific requirements.